Title page, volume 3, Holinshed, Raphael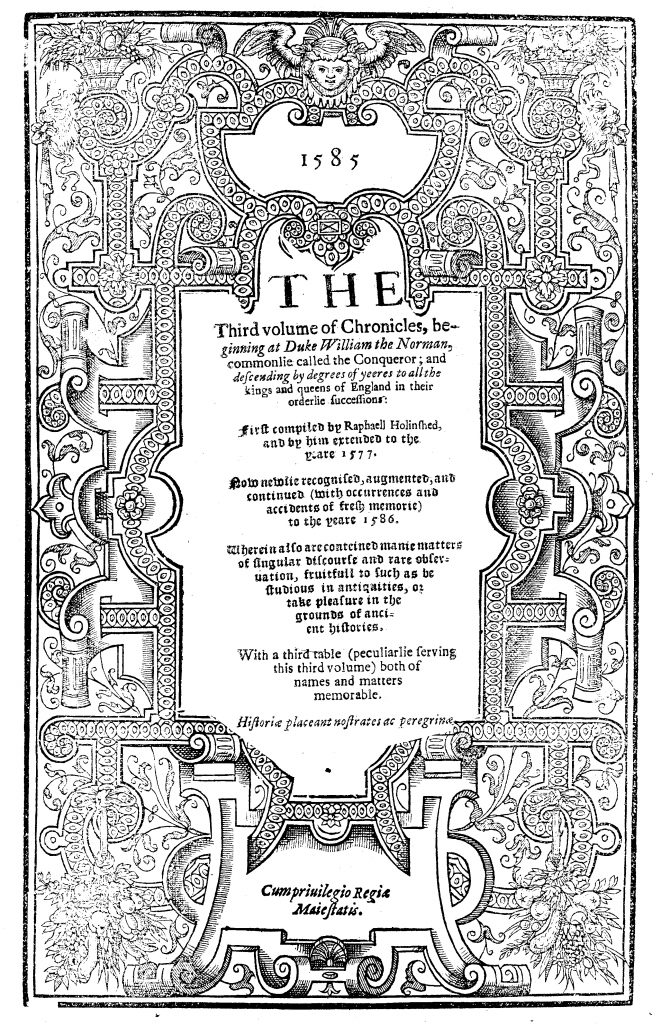 Collection: Special Collections, UCC Library, University College Cork, Cork, Ireland.
About the artwork: Each volume has its own title page in woodcut borders. The title page to volume 3 is a collage of three different pages: the text in the centre is a small page affixed between a blank page at the back, and the ornate frame at the front. This ornate frame is from the title page of The Description of Scotland (Volume 2, 2nd ed.) whereas other copies of Holinshed's Chronicles' title page shows various kings (David, Solomon, William the Conqueror etc.) and at the bottom of frame is Queen Elizabeth I.
For more information go to: https://blogs.ucc.ie/wordpress/theriverside/2016/10/05/culture-night-shakespeares-sources-boole-librarys-resources/