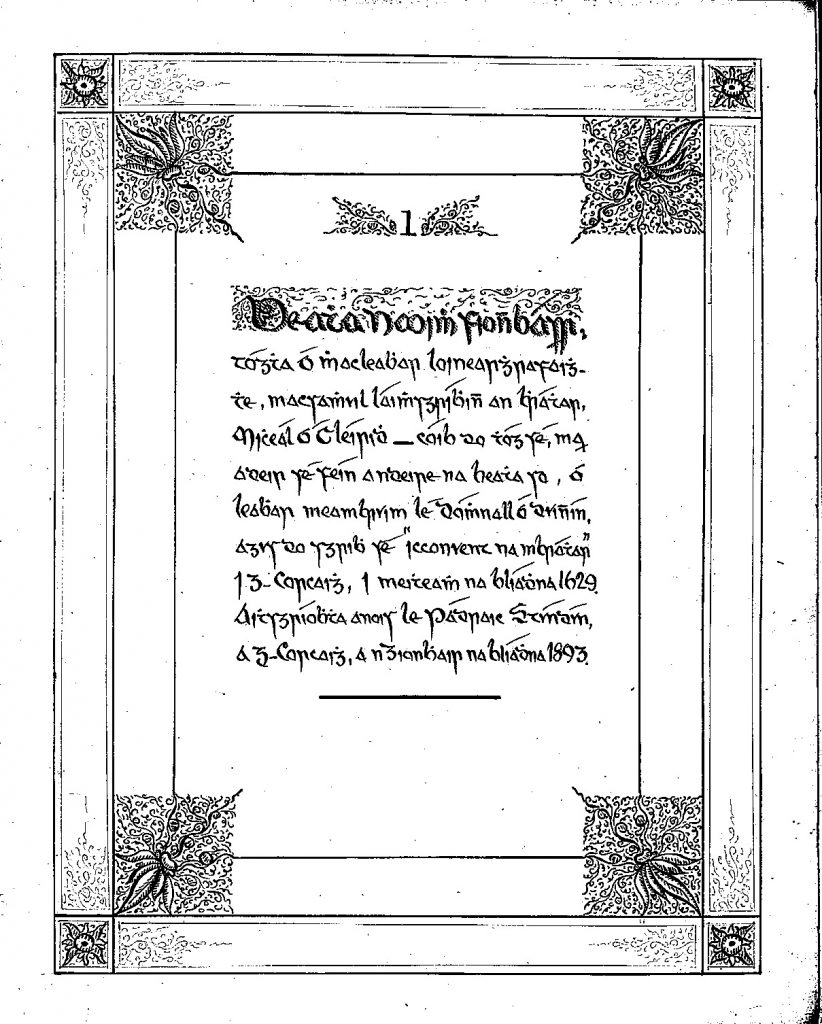 Collection: Ls 150, Special Collections, UCC Library, University College Cork, Cork, Ireland.
About the artwork: The original 'A Life of St Finbarr' was transcribed from a photographic copy of a text by Mícheál Ó Cléirigh in the Burgundian Library, Brussels. Ls 150 is in the hand of local Cork scribe Pádraig Ó Standúin or Patrick Stanton. The text in Irish is followed by a translation into English also by Pádraig Ó Standúin. Both Irish and English texts have their own title page.
For more information go to: https://libguides.ucc.ie.